Hello all! Those of you who have been following my Twitter or know me personally may already be aware that a couple of weeks ago I had the pleasure of joining the 10 Yetis Digital team for a week for a taste of the glamorous life of PR. I had met Andy Barr, co-founder and head Yeti at a guest lecture at university in autumn and knew straight away I wanted to work for this guy.
So, a bit of background; 10 Yetis Digital are a digital public relations company based in Gloucester. But they can explain their company better than I can.
Not enough for you? Well, they've got a video too.
So, now you know a little bit about them, I'd like to share 10 things I learned whilst I was working for 10 Yetis…
1.THEY'RE BLOODY CRAZY  
No, really. You'd think working in an office 9-5:30 every day would be a relatively quiet, humble place to work. Everybody getting on with their important press releases and content plans… Well, yeah we were doing that. But these people are also batsh*t crazy. In the best possible way, of course. I considered making a "yetis overheard" twitter account for some of the conversations I was hearing. Absolutely mental. I love them.
2. PRESS RELEASES, PRESS RELEASES, FEATURES AND MORE PRESS RELEASES
I'm not sure how many press releases I wrote in the five days that I was a yeti. But it was constant. If I wasn't sure how to write a press release before I went to yetis, I sure as hell do now. It's carved into my brain. Statistics and facts and quotes oh my GOD there were so many. And they just kept coming… But I wasn't the only one in the office who was writing them. There were five others doing the same. HOW MANY PRESS RELEASES WENT OUT THAT WEEK?
3. LEANNE AND KALLI CANNOT DO THE FLOSS DANCE. 
No matter how much you tried ladies, you couldn't quite get it. But that's okay. Stick to your day jobs.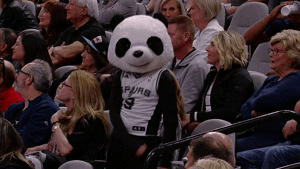 4. CHEESE HOUR IS VERY IMPORTANT
Every day, around two or three in the afternoon, Rob from the video editing side of the office would go around offering a round of cheese and crackers with a different kind of cheese everyday. If that doesn't boost office morale, what will?
5. THE OFFICE IS ACTUALLY QUITE AN ACCURATE REPRESENTATION OF LIFE IN AN OFFICE
For this one, I'm just going to leave some gifs below that could've related to my experience as a yeti.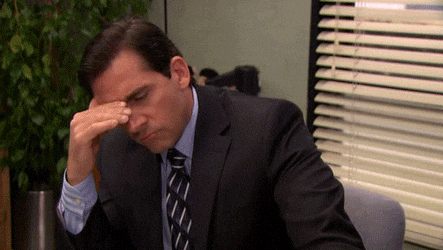 There you go. Bit of lazy journalism humour for you.
6. THERE IS MORE TO SOCIAL MEDIA THAN JUST TWEETS AND A FACEBOOK POST
Now, I wasn't actually lucky enough to get involved in the social media side of 10 yetis, but I was sat on their desk for a while. And being a budding journalism student, you can bet your butt that I used my eavesdropping skills to learn as much as I could about their jobs too.
Social media comms isn't about knowing how to use twitter and facebook. It's about knowing what kind of media to post, when to post it, who to target, how to get as much coverage as possible, and planning all of this months in advance. And sometimes, strategies don't always work out the way that you want them to.
7. CREATIVITY IS KEY
I love being a creative person, so when on the first day the yetis had a huddle (a meeting to you normal folk) to discuss the previous week and the coming week's ideas, I was so intrigued to hear how creative these people were. And then, through the week, their creativity came to life through their work. It was wonderful.
I would go out for fag breaks with some of the team and hear all about their current projects and ideas and I realised that in this industry, creativity is absolutely key. And these guys definitely have it.
8. WORK STOPS WHEN A BABY IS IN THE OFFICE
On the Friday, a yeti on maternity leave made a visit to the office with her week old little gem. She was gorgeous, and although I didn't have a clue who these people were and I had never met them, I so desperately wanted to hold their child (I didn't. That would be weird. But I wanted to…)
But work needed to stop. There was no question. No one did anything for a good 45 minutes other than coo over the gorgeous baba and have cuddles with her. Anyone who didn't have the baby was staring at her instead of working. It was wonderful. I think bringing a baby into the office is important and needs to happen regularly.
9. ONCE A YETI, ALWAYS A YETI
As the week drew to a close, one of the yetis was leaving her job after five years of service to the company. A valued member of the team, as is every yeti. It was upsetting for everyone. On the Friday, we had a meeting to watch a video the yetis had put together for her. It was so touching and so heartwarming. They had compiled a video of everyone talking about their best memories with her. Some were a little – shall we say – vulgar, but it was a wonderful and heartwarming moment.
That night, the yetis went out for a meal to celebrate her new job and say goodbye. I was shocked to be invited along. Not a lot of companies would invite a work placement student to a work night out after only five days, but these guys are no ordinary company. I was invited along for the meal (all paid for, get in!). Not only was it amazing to spend some time with these people outside of the office, but there were a couple of faces I had never met before. I was introduced and realised they were people who used to work for yetis. And they were still thought of and invited along. How many companies can you say that of?
Just proves it; once a yeti, always a yeti.
10. FRIENDSHIPS ARE EVERYTHING
In just five days, I was able to create a working relationship with pretty much everybody in the office. Everybody was so friendly and open to me. Never have I worked somewhere I felt so comfortable in almost immediately. I was included in group discussions, hilarious (and sometimes borderline offensive) banter and always included in everything these guys did. It's so important to enjoy your job, and everybody in that office loved what they did. Sure, it gets stressful and things go wrong. That's just life. But in 10 Yetis, you know someone has got your back.
I'm so grateful to Andy Barr and his team for the opportunity to work with them. I've been invited back for more experience any time, and of course, I can't turn that down. Expect me back soon!
(And I couldn't leave without getting a picture in Yeti form.)